La sportiva |High-tech mountain boots and shoes
DISCOVER
Jetstream Jacket Optifade Subalpine - 2021 -
€269,00 €389,00
---
One of the original SITKA designs, the Jetstream Jacket was built for active mountain pursuits in cold weather. A workhorse of a softshell, this jacket... View full product details
Cloudburst Jacket Optifade Subalpine - 2020 -
€299,00 €489,00
---
When a storm is brewing above you in the backcountry, the last thing you want to be doing is second-guessing your rain gear. The Cloudburst... View full product details
Stormfront Jacket Optifade Subalpine - 2021 -
€409,00 €599,00
---
Like the name implies, the Stormfront Jacket is ready for the most extreme and wettest climates. At the apex of waterproof durability, the Stormfront features... View full product details
Turning Clothing Into Gear
We use advanced design, technology and fabrics to create gear systems that enhance the experience of the hunter.
Roe Deer Season Essentials
Discover the most interesting selection of products that Bowland offers you for hunting Roe Deer
What you need to know
DISCOVER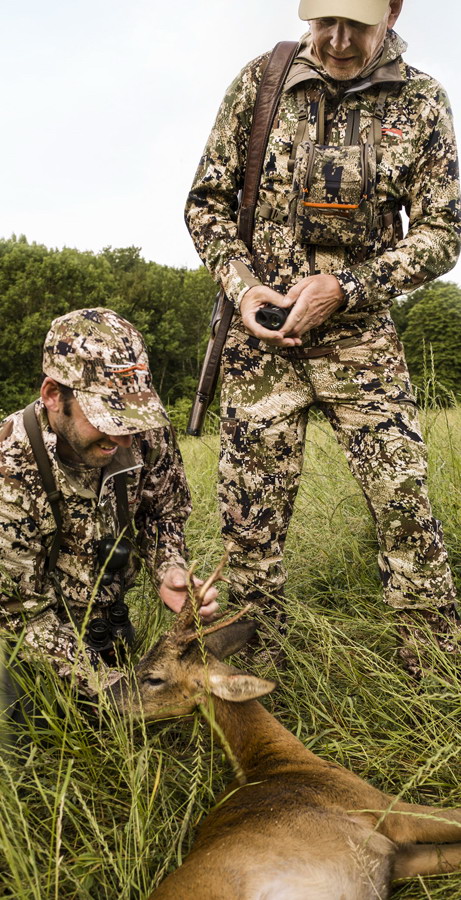 GORE-TEX INFINIUM
Now, we've brought all our expertise to a whole new range. GORE-TEX INFINIUM™ product technologies are designed for drier conditions, when you don't need guaranteed waterproof protection
How it Works
DISCOVER
Optifade Patterns
This concealment pattern applies revolutionary new findings in animal vision science, camouflage science and advanced computer technology
The Science of Concealment
DISCOVER
BEHIND THE DESING
We build gear to equip people for any climate or disparate circumstance. This requires a systems approach to design where performance is delivered by the compounding of individual parts. All things work together. No weak links. This invariably makes product design much more difficult to do well as each garment must be made in symbiotic relationship within the greater system - however this approach yields the best gear for multi-variant conditions and environments. The wild rewards the adaptable and punishes the unprepared. It is our aim to design gear that places you in a position to be rewarded.